Osteria della Pista, since 1875
Recognised as an Italian Historical Place, Osteria della Pista has a long tradition of hospitality. Everything started at the end of the 19th century, when nobles and horsemen  reached the moor in Casorate to spend their holidays and participate in the fox hunting and equestrian competitions. Since then, the Osteria has opened its doors to aristocrats in the past centuries, to soldiers during the two wars and, since the post-war period on, to travellers and tourists.
1971 and the arrival of Celestino Taiano
When they moved from southern Italy, Celestino and Mafalda Taiano decided to start a new life in Casorate Sempione and to take over the Osteria della Pista, starting a new family run that today has been handed down from father to son. The current owner, Enzo, made it a famous place all over the province and today still manages the business with his wife Teresa and the third generation, represented by their children, Celeste and Silvia, and their respective life partners, Francesca and Giacomo.
Like before, more than before
With passion and after several experiences, the third generation has brought many innovations to Osteria della Pista, that now can count on young, highly-formed staff, for service, in the kitchen and in the Hotel management. Today, Osteria della Pista has a totally renewed light, with cutting-edge services, an excellent cuisine and the usual warmth, renewing the tradition that is linked to its fantastic history.
In its almost 150 years of history, Osteria della Pista never stopped to be a true reference point, renewing itself over time in order to welcome gourmands and travellers under the mark of a warm hospitality.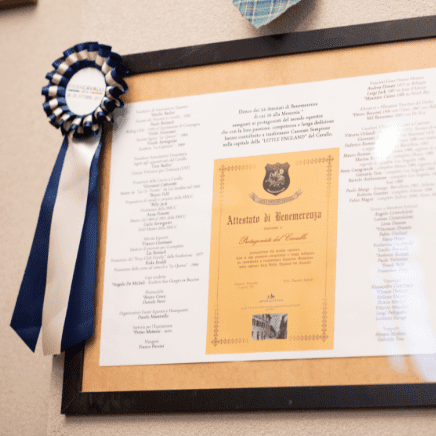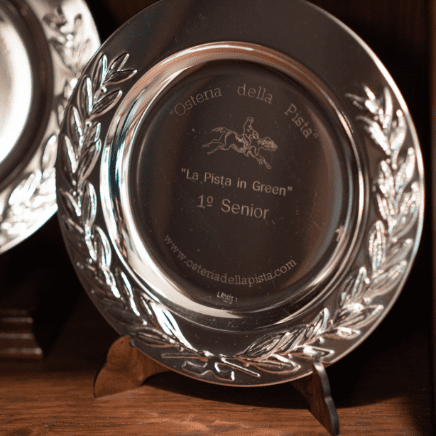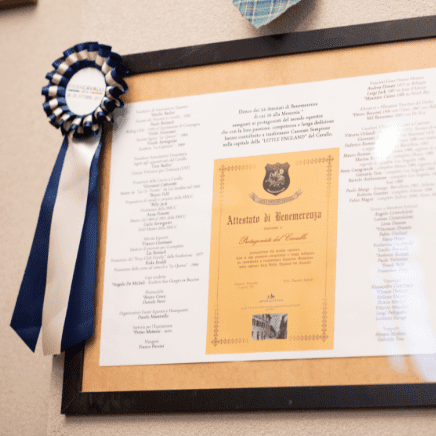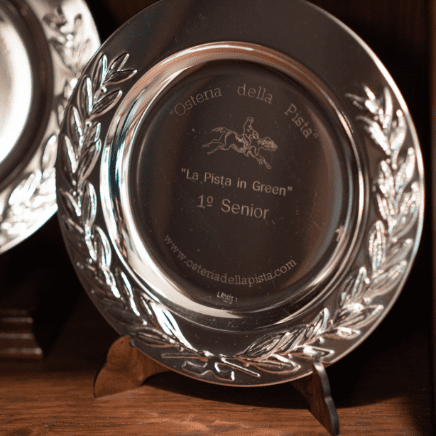 Recently renewed, Osteria della Pista offers the possibility of a unique stay that has to be lived among the charm of an historical building and the comfort of the most modern design. Whether it is a business or leisure trip, a holiday among friends or a couple vacation, you will feel in the right place!